Watch: Adorable Baby Deer Refuses To Leave Her Rescuer
|
After rescuing and rehabilitating a baby deer, this outdoorsman had a tricky time returning her to the wild.
One morning, Lithuanian outdoorsman Darius Sasnauskas noticed a doe and two baby fawns in his backyard. As it turns out, the mother gave birth during the night, and the young ones were beginning to learn how to walk.
While one of the fawns trotted around, however, its twin stumbled about – something obviously wrong with its front left leg. This caused its mother to instinctively abandon it, leaving Darius the decision to rescue it or not.
He knew it would not survive on its own, therefore, took the young deer to his home to rehabilitate and release it.
He made a leg brace from an oatmeal box and worked to get the spritely fawn back on its feet.
During the healing period, the baby deer quickly settled into life with her new family. She stuck by her rescuer's side and interacted with the two big dogs.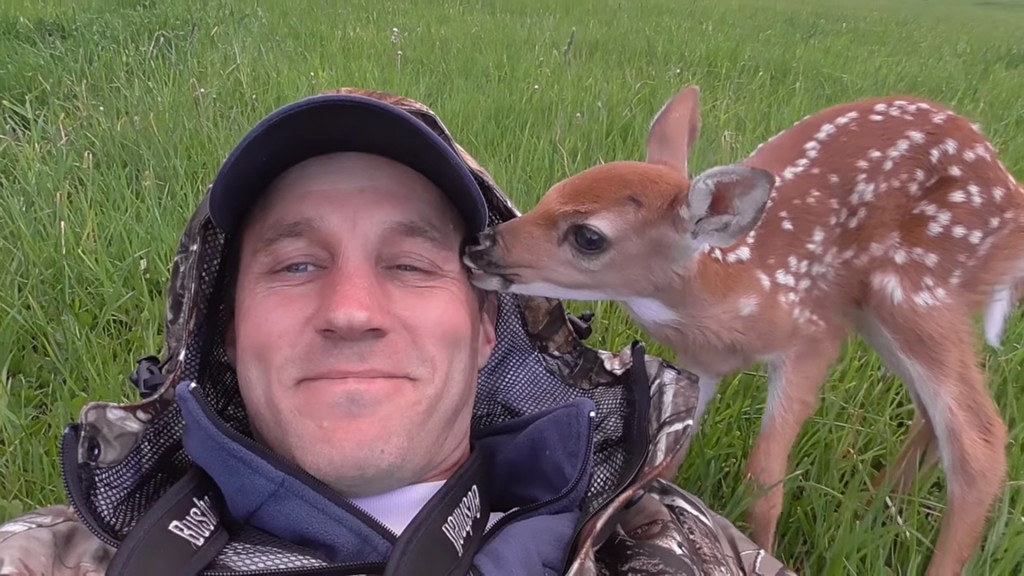 One day, when Sasnauskas felt the deer was ready to return to the woods, he hiked out to find a doe who might adopt the baby. As you can see in the video above, it took several tries because she didn't want to leave the man who had 'fawned' over her for so long.
On the first attempt, albeit adorable, the fawn rejected the herd to chase Sasnauskas home instead. He said in the video, "The deer are looking like, 'What the heck is going on'". 
For the next few evenings, he continued to search until he found the deer its natural mother. When that meeting happened, the little deer left with its original family.
Closure was gifted a few months later when Darius saw the happy family once again. Thanks to the kind man's healing, the young deer was able to keep up with the rest of its herd just fine.
2015 by Amanda Froelich
Photo Credit: Darius Sasnauskas